A FRESH TAKE ON URBAN INDIAN FASHION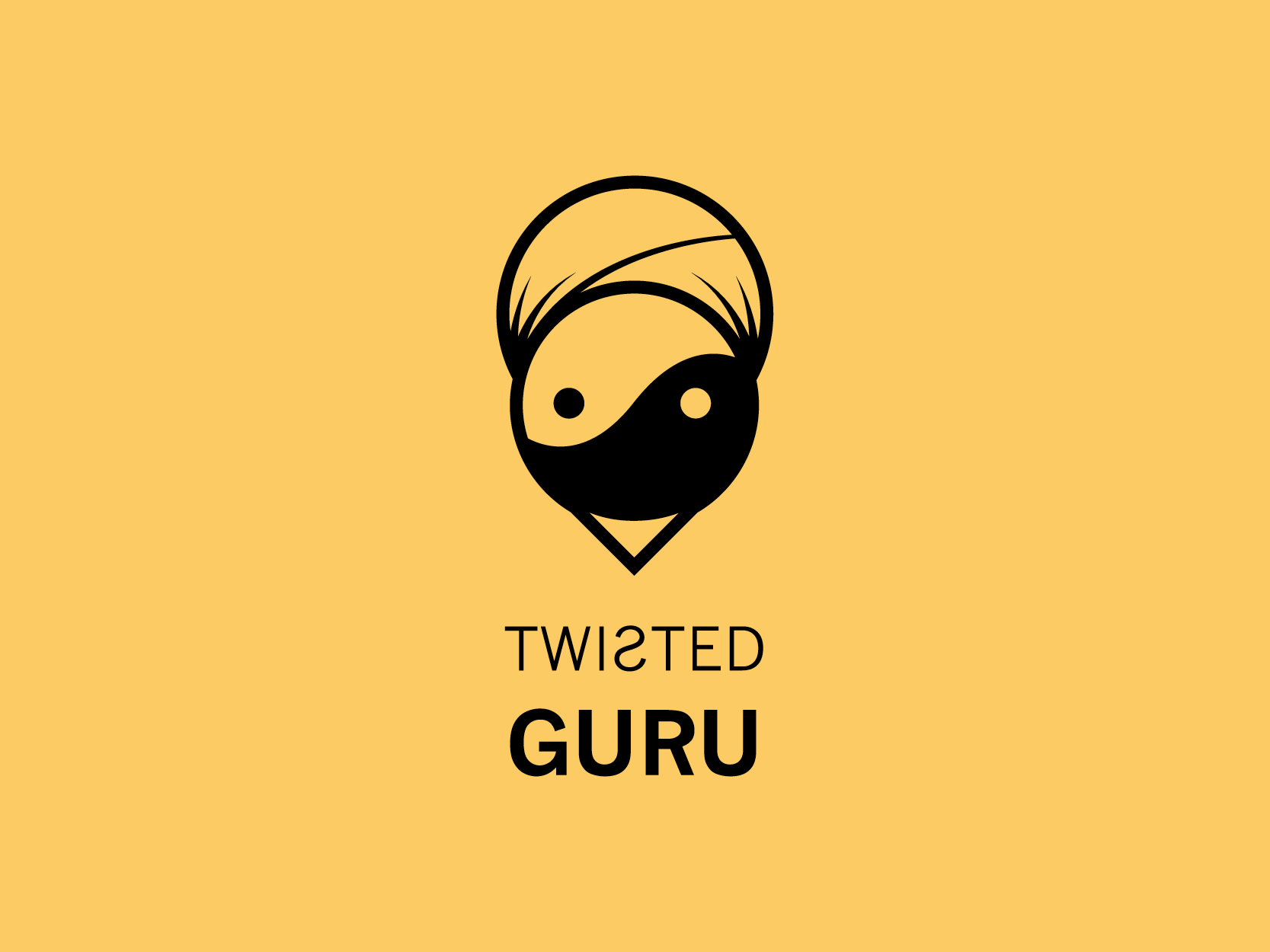 J-arts is at it again and this time we are working with Ambertex Ltd to create a brand that is unique and represents their target demographic, teens to adults.
Blowing off my pencil set once more and getting ready to design. I interpreted the brief by putting a new take on the brand name Twisted Guru. The client wanted three things to be portrayed in the logo.
1. Yes you may have already guessed it? We wanted a Guru that would display the perfect balance of traditional and a new outlook on clothing to their target audience.
2. We went for a bold and clear typeface. They didn't want to have the text curly and fluid as it's quite common in their culture and being a urban brand they didn't feel that it would represent Twisted Guru.
3. Having the logo simple and minimalistic, is strongly agreeable with this brand as many iconic logos are basic and effective. If you take Nike for example, a perfect showcase of design execution at its best and recognised by millions over the world.
With the brief set I began conceptualising the mood boards of Gurus and urban based logos to get a feel of the art direction I wanted to head in. I wanted the logo to represent a Guru but show balance that would make a face without directly making a facial structure keeping the design subtle and clever. Making the design blocky always stayed on my mind to make easily transferable on different formats e.g. t-shirts/footwear/merchandise they have in line for future projects. As much as I love colour in a logo, I felt that this didn't need a colour version but still designed it with capability to do so. Referring to my point of the Nike logo, colour isn't everything and if you as a designer, can still create a powerful logo without colour you can give yourself a pat on the back. Your doing a great job.
As the deadline got tighter I had one solid concept nailed down. It's universal, unique, fresh and had everything that the client requested. Monotypes were created along with different layout variations in a pdf for review. I don't know what it is but you can't help but be nervous at this stage of a design project. It's like you've had an exam and your waiting to see if you've past or if you have to resit your module again. It's nerve wrecking...but when the client said they love it you have to fist pump the air with delight and let me tell you...that's exactly what happened. The client loved the concept and was happy that I incorporated what he desired in a clever way.
Twisted Guru is a new entry to the urban market and I'm first in line for a t-shirt.